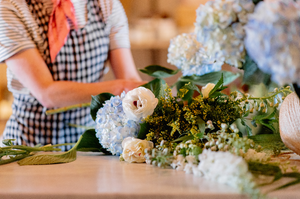 Hand Picked, Home Grown & Hand Poured.
The Hedgerow established in 1993, is based in the beautiful Dales village of Threshfield.
After starting floristry at 16, working as a Saturday girl in a florist in Wakefield, Wendy founded The Hedgerow in 1993. Since then The Hedgerow has developed into a true family business with daughter Heather and husband Nigel joining the team. The Hedgerow now in its 30th year is a thriving independent  florist, coffee shop, plant centre and homewares. department.
Our Shop
The Hedgerow, Station Road, Threshfield, Skipton, North Yorkshire, BD23 5BP.